The Solon Area Community Foundation is always searching for projects of community interest. If you have a project you think we might be able to help with please let us know.
Here are some of the projects we are proud to have invested in.
Municipal Sign & Flagpole
1984 - Investment: $10,000
2007 - Investment: $6,000
2010 - Investment: $10,000
The initial project of the Foundation was the Solon municipal sign and flagpole, which is located at the city park on Highway 1 at Main Street. A time capsule was made a part of the municipal sign, and numerous local organizations were encouraged to place memorabilia in the capsule. The sign was constructed in 1984 and dedicated in 1985.
Over 20 years later, the Foundation assisted in funding the construction of similar markers on the south (2007) and north (2010) entrances to Solon on Highway 1.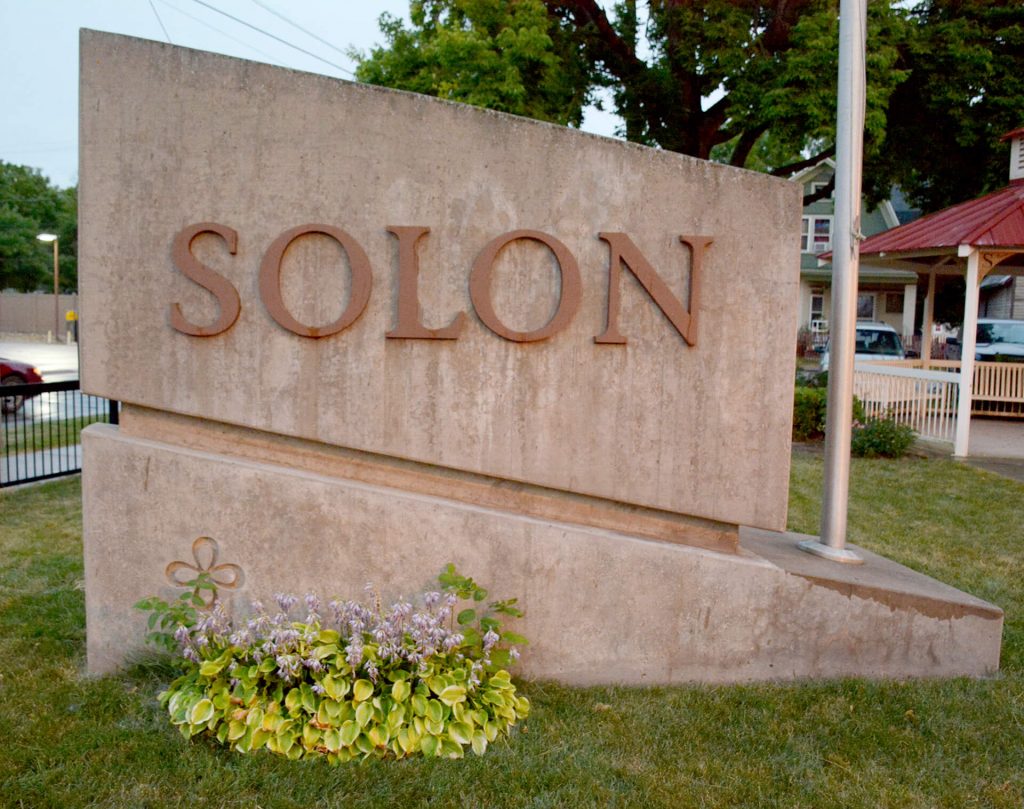 1989 - Investment: $24,000
2018 - Investment: $4,000
An ongoing project of the Solon Area Community Foundation has been the North Shore Trail between Solon and Lake Macbride State Park. The trail is a 5-mile trek from Solon to the entrance of the park and is open to hikers, bicyclists, cross-country skiers and snowmobilers. The project took almost five years of work by the Solon Area Community Foundation and the Iowa Department of Natural Resources, with a significant share of the money for the trail coming from the Foundation. The trail was completed and dedicated in 1989.
North Shore Trail
5 Miles of Beautiful Scenery & Nature
Spartan Stadium Scoreboard
2011 - Investment: $25,000
Donated $25,000 to defray the cost of the scoreboard and sound system at Spartan Stadium.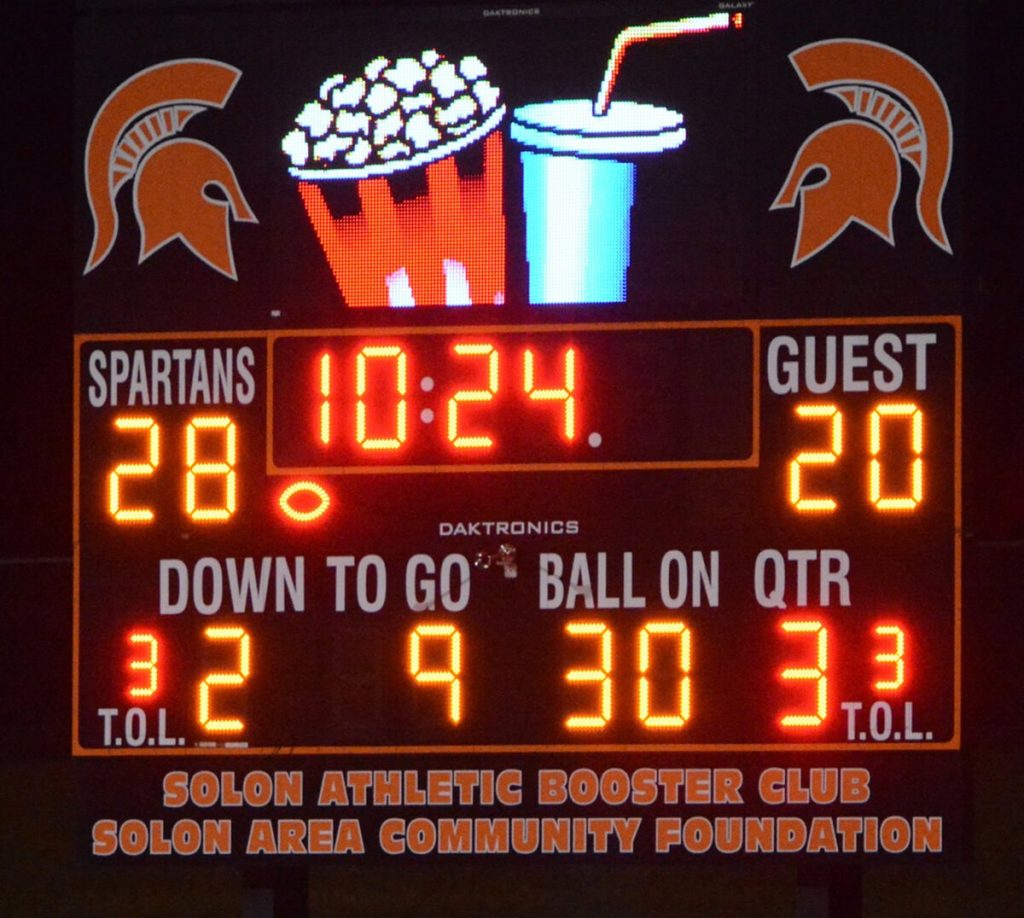 2015 - Investment: $12,300
Donation for creation of Johnson County Freedom Rock.
In a joint effort with the Solon American Legion and several key community members, the foundation in 2016 funded the Johnson County Freedom Rock in Solon. The Freedom Rock honors local veterans is located next to the Solon Veterans Memorial.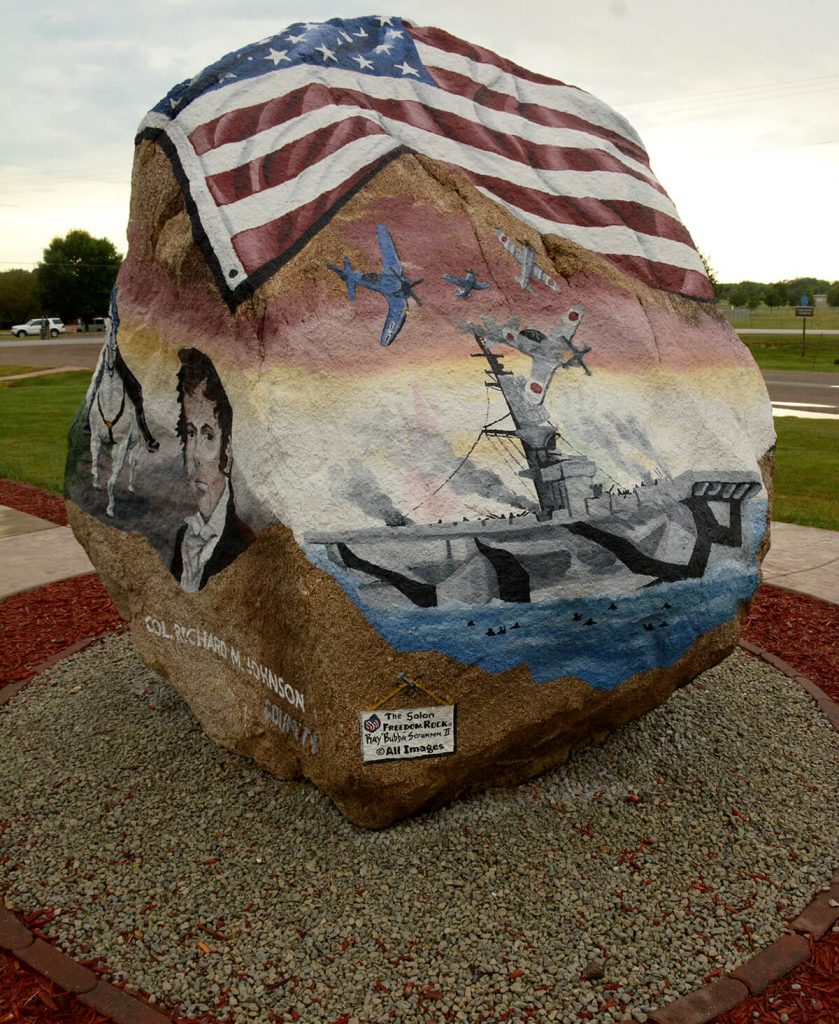 Water Tower Custom Painting
2016 - Investment: $5,000
Donated $5,000 to City of Solon to defray enhanced water tower painting costs.
2018 - Investment; $5,000
SACF contributed funding of public workout equipment for the Solon High School addition. 
2019 - Investment: $30,000
Donated $30,000 to the Solon Firehouse project.